Dr Holly Bowers, a HAB researcher for the Environmental Biotechnology lab at Moss Landing Marine Labs, discusses the need for portable genetic detection technology to accelerate field monitoring and sampling efforts. The ability to obtain results in real time is vital to support management efforts to identify threats, mitigate risk, and monitor the progression of an event.
Holly will be presenting the Liberty16, a portable qPCR device that vastly improves the efficiency of HAB species detection, enabling rapid and specific analyses from shore-side to ship deployments.
The moderated session will be a great opportunity to share your experiences and challenges with testing outside the lab, as well as any innovations or new technologies you've developed. Dr. Nikki Freed from Massey University in Auckland, New Zealand, will also be taking part in this discussion where she will be sharing her experience with the Liberty16 and field based sample prep.
About Holly
Holly has been working in the field of harmful algae for over a decade. With a doctorate in the field of marine biology/ecology and funding towards characterisation of HAB detection, Holly is an active member of the Monterey Bay (California) research community.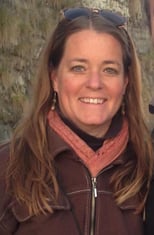 Holly is co-chair of the National HAB Committee, and is a Subject Editor for the journal Harmful Algae. She has also completed post-doctoral fellowships in both HAB detection and blue crab viruses. She received her PhD in Aquatic Ecology from the University of Kalmar in Sweden, where her graduate research focused on developing qPCR-based genetic assays to detect and monitor HAB species.
About Nikki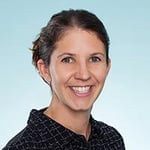 Dr. Nikki Freed is a lecturer at Massey University in Auckland, New Zealand. She is a molecular biologist by training with a range of experience using molecular tools. She has previously worked for the Henry M. Jackson foundation as a contractor for the U.S. Navy; developing qPCR methods to detect respiratory pathogens such as influenza viruses and adenoviruses. Additionally, she has worked in biologics development at Novartis Pharmaceuticals in Basel, Switzerland. Her current research uses next generation sequencing tools to investigate bacterial evolution, gene essentiality, as well as investigate microbial communities using metagenomics.